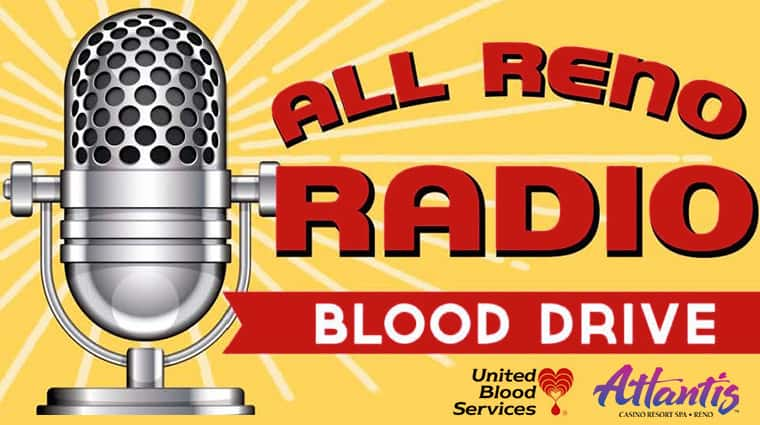 You can give the ultimate gift – the gift of life – in 2018 with the All Reno Radio Blood Drive at the Atlantis Hotel Casino on Thursday, January 4th and Friday, January 5th!
Roll up your sleeves and help this station along with United Blood Services save hundreds of lives with this very special event. It's simple, safe, and fun!  
To get involved and to schedule an appointment, call 324-6454 or log onto bloodhero.com and use the keyword "radio".  
Keep listening to this station for more information.