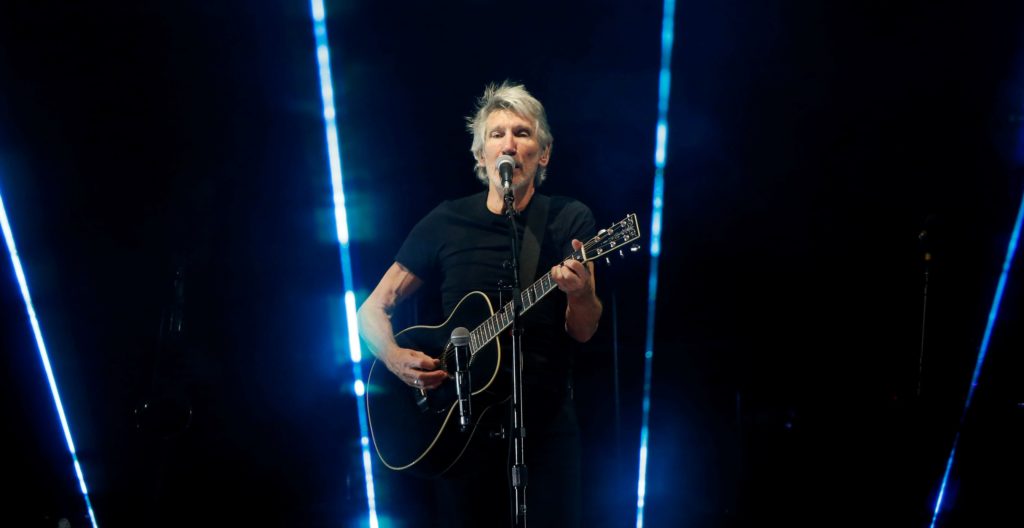 Roger Waters previewed his re-recorded version of The Dark Side of the Moon to a select group in New York City this evening.
At the Power Station at BerkleeNYC, a recording studio in Manhattan, Waters' new album was played in its entirety, following a song-by-song explanatory video, plus brief remarks by the former Pink Floyd bassist.
"You're the first lot that have sat in a room and listened to it," he said before the album started. "I may not last 47 minutes, but I have heard it. I'm going for a piss and maybe half a glass of cheap white wine…turn the fucker up to 11!"
What to Expect From 'The Dark Side of the Moon Redux'
The Dark Side of the Moon Redux contains all of the original LP's songs, many of which feature new spoken word sections by Waters — "Speak to Me" uses a poem Waters previously wrote titled "Free Fall," while "On the Run" contains new lyrics written about a dream — "a revelation" — he had in 2021, plus others.
It was produced by Gus Seyffert, who, Waters explained, persuaded him to sing all the vocal parts himself. Seyffert also plays bass on most of the album, with the exception of "Any Colour You Like," on which Waters himself plays bass. "Do you mind if I have a go?" he recalled asking in the studio.
Redux does not include any of Waters' former bandmates, and instead features the following musicians in addition to Seyffert: Joey Waronker, Jonathan Wilson, Johnny Shepherd, Via Mardot, Azniv Korkejian, Gabe Noel, Jon Carin and Robert Walter.
Thus far, Waters has publicly released two Redux tracks, "Money" and "Time."
"It's not a replacement for the original which, obviously, is irreplaceable," Waters said in an earlier statement. "And also it is a way for me to honor a recording that Nick Mason and Rick Wright and Dave Gilmour and I have every right to be very proud of."
Waters plans to perform Redux in full with the band that recorded it twice next month at the London Palladium on Oct. 8 and 9, just a few days after the album is released on Oct. 6. "It will grow on you," he concluded in New York City, "I promise."