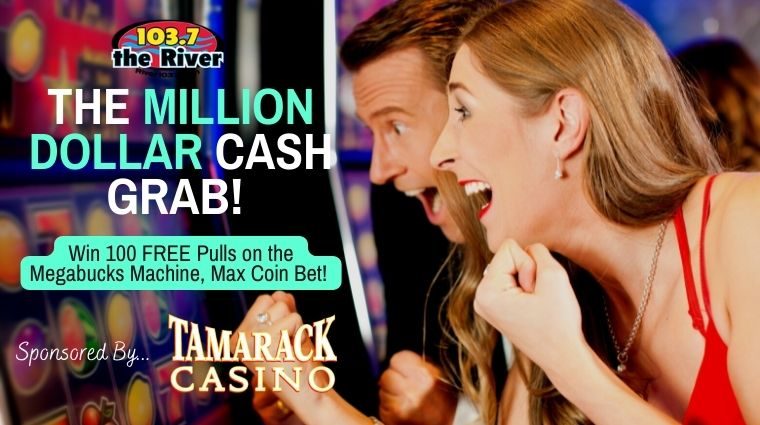 103.7 The River and Tamarack Casino present "The Million Dollar Cash Grab!"
Four chances to enter to win "100 free pulls on the Megabucks Machine, max coin bet" at Tamarack Casino!
Listen for the keywords at 9A, 11A, 1P and 3P and enter them below.
"100 free pulls with max coin bet on Megabucks" could get you millions!
"The River's Million Dollar Cash Grab", powered by your good times at Tamarack Casino… and 103.7 The River.
The Million Dollar Cash Grab Fall 2023