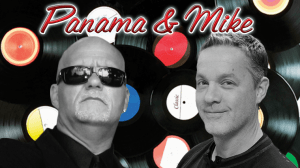 Panama & Mike
Drive to work with a smile on your face!  Panama & Mike will make YOU laugh and "feel better about yourself"!
Get updated with traffic and weather together 4x per hour.
Plus you can play "Who Dat?" and "Fact or Bullcrap" for great prizes!
Get a laugh with "ShowBiz Bizz" and "News to Make You Feel Better About Yourself"!
All the fun starts at 6am weekdays on 103.7 The River
Studio Phone is 775-823-1900