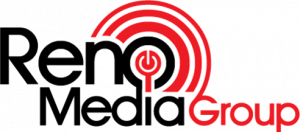 Reno Media Group Spring 2019 "10 Chances at 1K every Weekday" Contest Rules
This is a LOCALLY shared contest among specific Reno Media Group Stations.  The Reno Media Group "10 Chances at 1K Every Weekday" contest may be referred to by a name specific to each station, such as:
KRNO: "106.9 More Money Workday"
KODS: "River Rapid Cash"
KOLC: "Ten In A Row Dough"
KLCA: "The Alice Cash Grab"
KLCA HD2 (SWAG):  "Get the Bag from Swag"
Contest open to individuals at least 18 years of age residing in the Nevada Counties of Washoe, Carson City, Douglas, Lyon, Storey, Pershing and Churchill , and communities along the shore of Lake Tahoe (the "Contest Area"). Winners are responsible for any and all taxes that may be incurred as a result of winning.
No purchase is necessary to win.
Winners must present valid I.D. showing an address in the Contest Area and Social Security number to claim their prizes.
KRNO (106.9 More FM) , KODS (103.7 The River), KOLC (TEN Country) , KLCA (Alice) and KLCA HD2 (Swag) will air a "cue to play" for listeners at various times between 7:50am and 5:45pm-WEEKDAYS during the contest period. At those times, listeners are instructed to text a specific hourly KEYWORD to 88474 for the chance to become a winner.  There are 10 specific occasions (CONTEST ROUNDS) to play each weekday; specific times will vary with station and publicized on-air and station website.  In all cases, the entry period for each hourly contest round shall be defined as: "From the moment keyword is announced through FORTY-FIVE (45) minutes after the hour."  For example, entries with a keyword announced at 7:55am are accepted through 8:45am.
Upon successfully texting an hourly keyword, listener will receive at least one (1) text message acknowledging receipt of their entry.  Standard text messaging and data rates may apply. Entrants agree that by texting an entry, permission is granted to Reno Media Group to send a return text message with entrant accepting all applicable charges.  
FREE ALTERNATIVE METHOD OF ENTRY: To enter without sending a text message, log in to a participating Reno Media Group station's website and follow the links to enter the correct Designated Code during a specific contest round, along with requested information (Code and your cell phone number).  You must successfully submit the Designated Code and requested information within the defined time parameters of each contest round to receive one (1) entry for that round.
Ten (10) specific keywords will be announced daily (Monday through Friday) during the contest period.  There will be one (1) daily winner of $1000.00 chosen at random from among all successful entries per day.  Potential winner will be contacted by a Reno Media Group representative by phone at the number provided at time of entry on the following business day between 11:00am and 1:00pm.  The potential winner's phone must be answered by a live person, and the person who submitted the entry online or via text must be immediately available to be interviewed and agree to (a): have the conversation recorded, and (b): agree to the terms of paragraph 6 below.  No messages will be left for potential winner, however Reno Media Group will make up to three (3) attempts to contact entrant.  Entrants should be aware that they might receive a call from Reno Media Group and the number (775) 823-1903 between the hours of 11am and 1pm on the next business day following their entry to the contest.  Failure to reach first potential winner by the third attempt will deem the entry immediately disqualified and another potential winner will be chosen.  There is no consolation or participatory prize associated with this contest.
Individuals may participate in as many contest rounds as they wish during the contest period scheduled for 9/16/19 to 10/18/19, however; once an individual wins a prize of $1000, they are eliminated from further participation throughout the contest period. Station reserves the right to amend the contest period duration with notice.
Winners give Reno Media Group the right to use their picture, name, likeness and voice on the air, on the station's website, Facebook page, or other social media, and in any promotional materials at the discretion of Reno Media Group.
Winners should allow 5 working days for the Reno Media Group accounting department to process cash prizes, and must provide valid I.D. and Social Security number when claiming at the Reno Media Group offices/studios (961 Matley Lane, Suite 120; Reno, NV 89502), Monday through Friday from 8:00am to 5:30pm. Offices are closed on weekends and holidays.
Immediate relatives, significant others and employees of Americom Broadcasting, Reno Media Group, other Reno radio stations and broadcasting companies, any third-party vendor or provider of services associated with this contest are ineligible to win.
Reno Media Group is not responsible for any telephone/online malfunctions that may occur.
These rules may be amended at any time.
961 Matley Lane, Suite 120 / Reno, Nevada 89502  (775) 829-1964
9/12/19